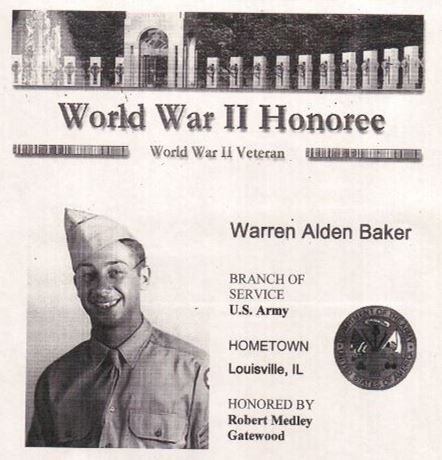 World War II Veteran Warren Alden "Bake" Baker of Clay County
Warren Alden Baker of Clay County was honored with an Illinois House of Representatives certificate on Wednesday, July 26, 2023 at the district office of State Representative Blaine Wilhour (R-Beecher City). The certificate recognizes Mr. Baker's 100-year milestone and his military service in the United States Army during World War II.
"Thank you to Mr. Baker for his service to our country and his contributions to our community," said Rep. Blaine Wilhour, a veteran of the Illinois Army National Guard. "We can never say thank you enough to the soldiers who fought against dictators and oppression and for our freedoms and the opportunities we have in America."
Born June 3, 1923 in Flora, Illinois, Mr. Baker is the son of Glenn and Gladys Baker with a brother Jim. Mr. Baker earned the nickname "Peanut," from when he was a kid, and a neighbor girl would walk by every day and give him peanuts.
He attended Flora High School where he played basketball and tailback on the football team. After High School graduation, "Bake" worked in St. Louis at a machine shop where they made bullets for WWII, before he entered the war.
He enlisted in the Army after he discovered that his brother, Jim, had just been drafted as a Junior in High School. "Bake" Baker entered the Army on July 7, 1943.  He attended prep school at the U.S. Military Academy for one year. He was then sent to Camp Claiborne in Louisiana for training before going overseas to the European theater of operations. He served as a technical Sergeant with Company M, 334th Regiment, 84th Infantry Division.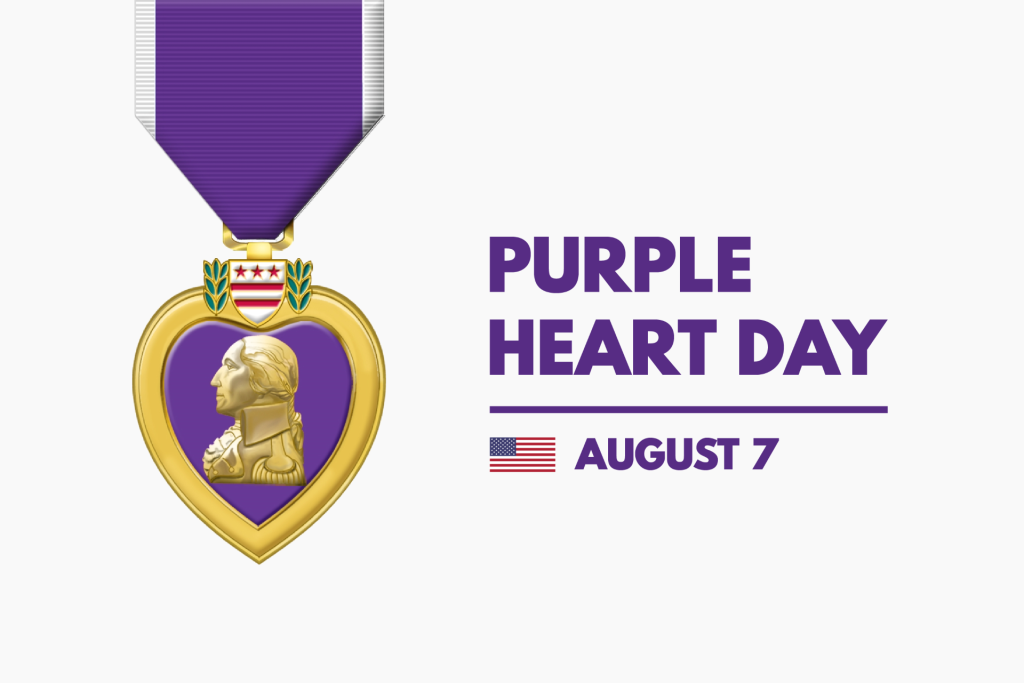 Wounded in action by rifle fire near the Rhine River in Germany, Mr. Baker was hospitalized for twenty months at the Army Medical Center in Battle Creek, Michigan and was discharged June 27, 1946. Warren "Bake" Baker earned the Combat Infantryman Badge, the American Campaign Medal, the European-African-Middle Eastern Campaign Medal, the Good Conduct Medal, the Purple Heart Medal and a Bronze Star Medal.
According to his daughter Marsha, "Bake" Baker was injured on Thanksgiving Day at 11:00 a.m. where he was shot in the arm. Previously at the age of 12, he had been hunting with a friend and was accidentally, shot in the head, also on Thanksgiving Day and, also at 11:00 a.m. Coincidence? "Bake" is always more cautious every Thanksgiving at 11 o'clock in the morning. Though he is a fan of most all food, his favorite foods are fried chicken, fish, corn on the cob, potato salad and Angel Food cake.
After the army and healing from his injury, "Bake" Baker worked in Silverton, Colorado with some of his buddies for about six months. He then came back to Brooks' Garage in Flora to work in the Body Shop. He met and married Codean Joyce Wolfe from Louisville on September 17, 1949 in Flora while he was working for Brooks' Garage. This year will be their 74th wedding anniversary. They have two children: Marsha (Baker) Mink and Brad Baker, two grandchildren Stacia Frech and Deslynn Lewis, and two great-grandchildren, Jaydn Lewis and Eastyn Frech.
In his younger years Mr. Baker's hobbies were hunting, fishing and traveling. He and his wife Codean have traveled to all 50 states and spent a month in Europe and the Holy Lands. Mr. Baker's current hobbies include cruising country roads looking for deer and gardening…planting tomatoes and cucumbers.
"Bake" Baker served as a member of the Louisville Town Board, Louisville School Board, and as a Louisville Fireman. He retired at the age of 66 from Wabash Telephone Cooperative where he was an Installer and lineman. After retirement from Wabash, he worked for Dawkins' Used Cars driving cars to Louisville for a few years.
The Student Council of Flora High School, where Mr. Baker graduated has designated a "Wall of Honor" for veterans that graduated from Flora High School. The nameplates on the wall feature the name, graduation year, and branch of service for the veterans. "Bake" Baker has also been honored there.
"I appreciate Mr. Baker's family and especially his daughter Marsha, for all of the information about her dad "Bake" or as some call him, "Peanut" Baker," added Rep. Wilhour. "Please remember to tell Mr. Baker thank you when you see him around town."