Rep. Blaine Wilhour, Republican Spokesperson for the Appropriations-Elementary and Secondary Education Committee, and member of the Elementary and Secondary Education: School Curriculum Policies Committee, was asked to speak at the first Town Hall on Education Reform being sponsored by the Illinois Family Institute.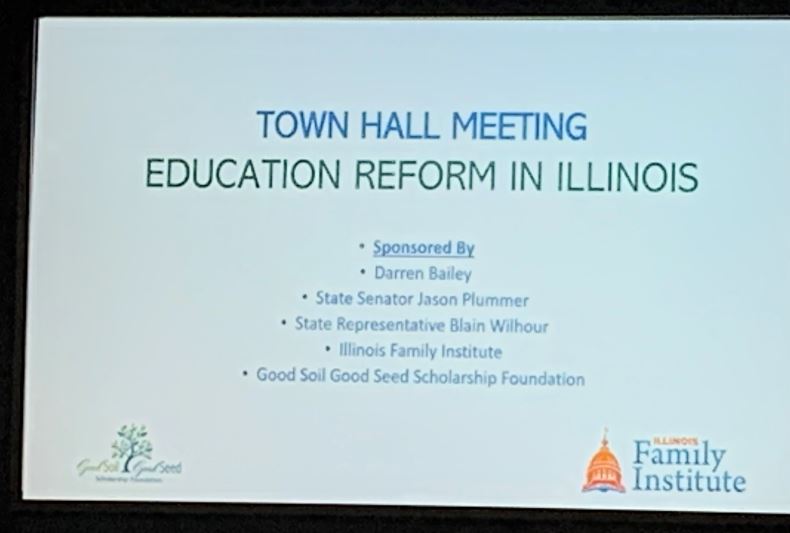 Hosted by the Freedom Church in Salem (Marion County), Rep. Wilhour discussed the extreme proposals that are coming through the General Assembly that he has opposed. Legislation has been passed to impose on students topics like Critical Race Theory (CRT), sex education lessons that are inappropriate and opposed by most parents who know about the subject matter, allowing biological males to participate on girls sports teams, and requiring boy restrooms to have feminine hygiene products put in them.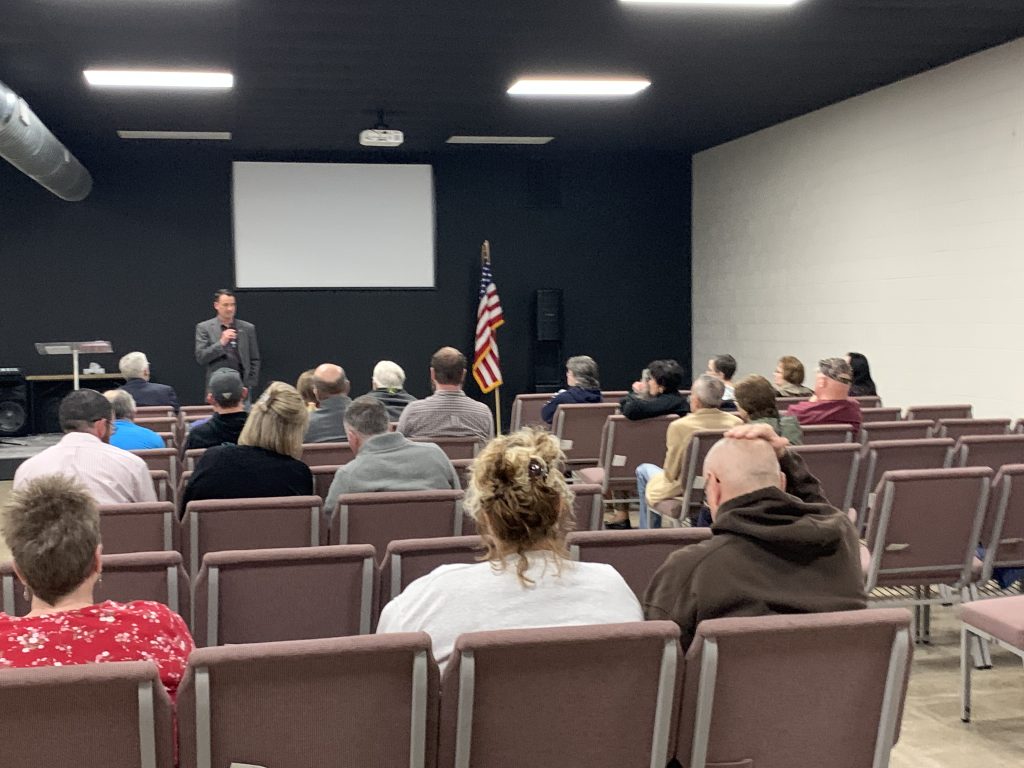 In addition to the need for public school policy reforms, the options of home schooling, school co-ops, University models, MicroSchools, parochial and private schools as options for parents was discussed.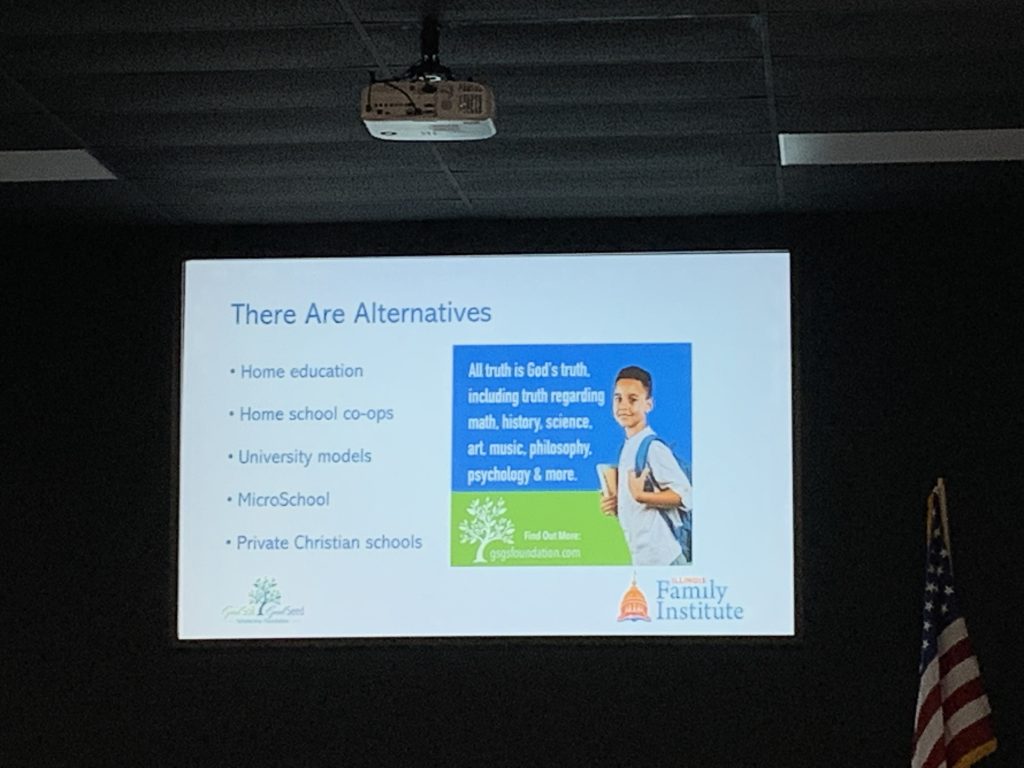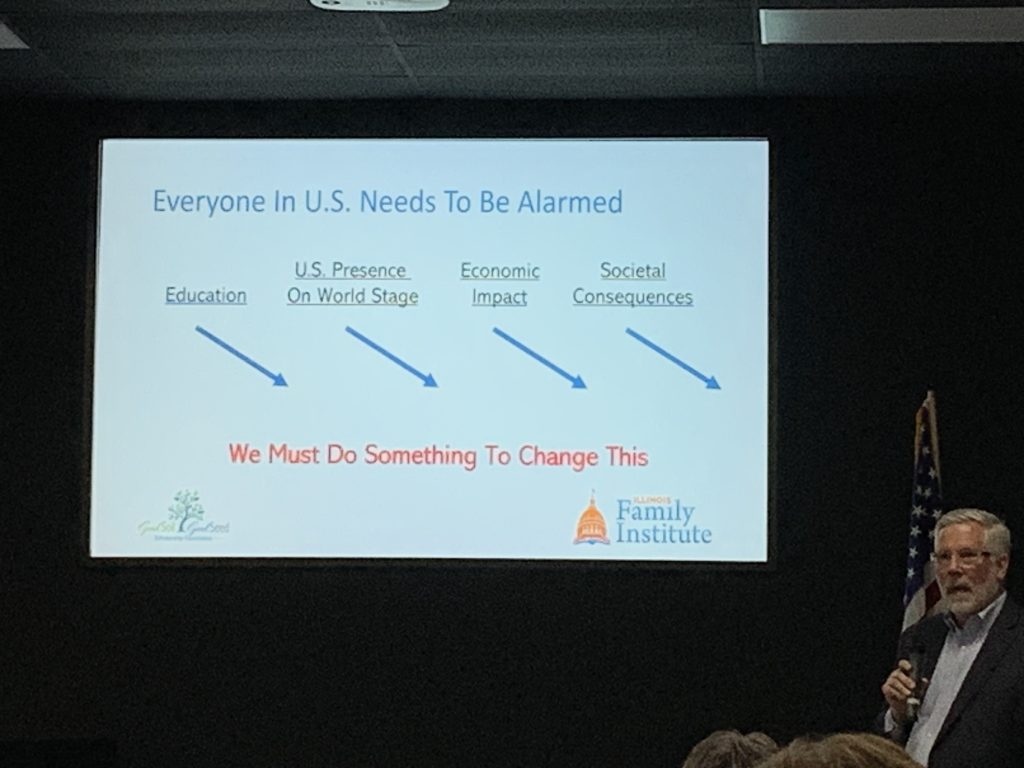 Rep. Wilhour took questions from the audience of fifty parents, grandparents, teachers, students, and concerned residents. For those who would like to learn more about education issues and policy proposals being considered by the Illinois General Assembly, please contact the district office at 618-665-4109.