State Representative Blaine Wilhour (R-Beecher City) spoke with the Clay County Farm Bureau on Monday in Louisville. Along with Illinois Farm Bureau's Director of National Legislation and Policy Development, Adam Nielsen, Rep. Wilhour provided insight on the General Assembly and policies that impact farmers and rural areas of his district.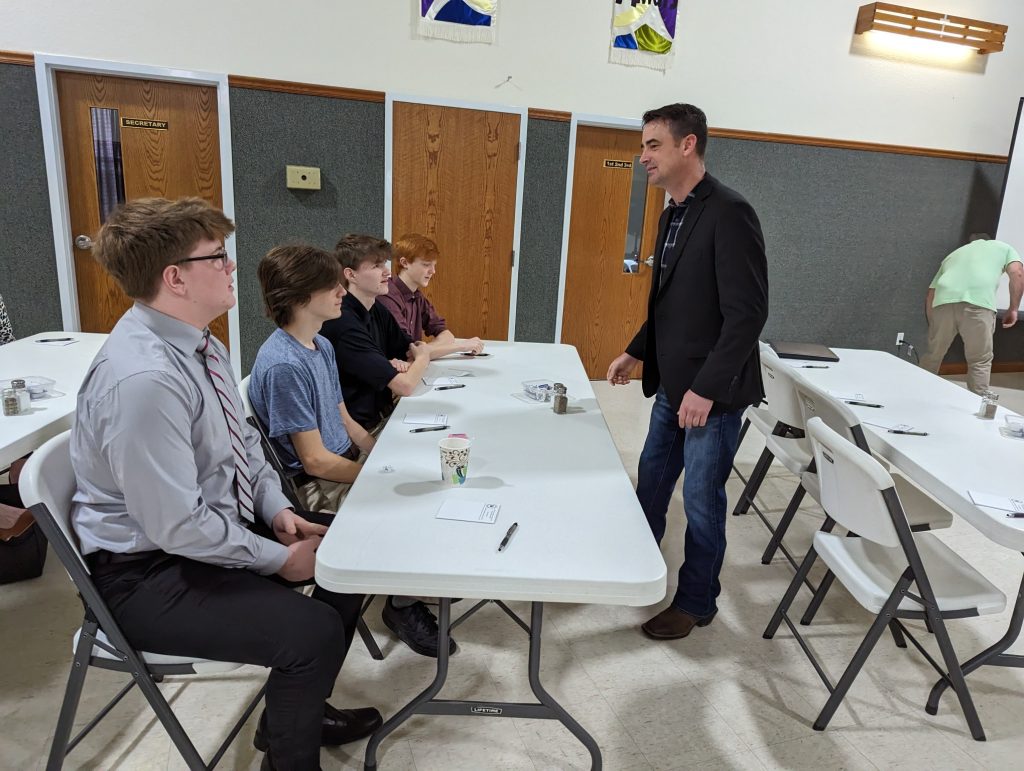 "I enjoy meeting with farmers and people who help the agriculture industry fight to stay alive and competitive in Illinois," commented Rep. Wilhour. "I think many people are so wrapped up with news about the big cities in our state that they forget that agriculture is our number one industry."
Topics of discussion included: Battery Recycling Stations rules and regulations; Township Zoning laws and authority; Townships versus County authority and County versus State authority; Township Consolidations; House Bill 3580 to Bring in Investors and more industries to Illinois.
If you have any questions or would like to schedule Rep. Wilhour to speak to your group, please call the district office at 618-665-4109 to get help. You may also connect to the online office at RepWilhour.com and at his Facebook page.
The new 110th District includes all or portions of Bond, Clay, Clinton, Effingham, Fayette, Marion, Montgomery, and Richland Counties.