Platform to Fight Corruption, Restore Sound Budgeting, Grow Jobs, & Ensure Public Safety
On Wednesday, Illinois State Representative Blaine Wilhour (R-Beecher City) and some of his southern Illinois colleagues in the General Assembly revealed the House Republican caucus' new comprehensive platform called Reimagine Illinois. This is a four-point plan to end the culture of corruption, restore responsible fiscal leadership, grow jobs and opportunity, and ensure public safety in the State of Illinois.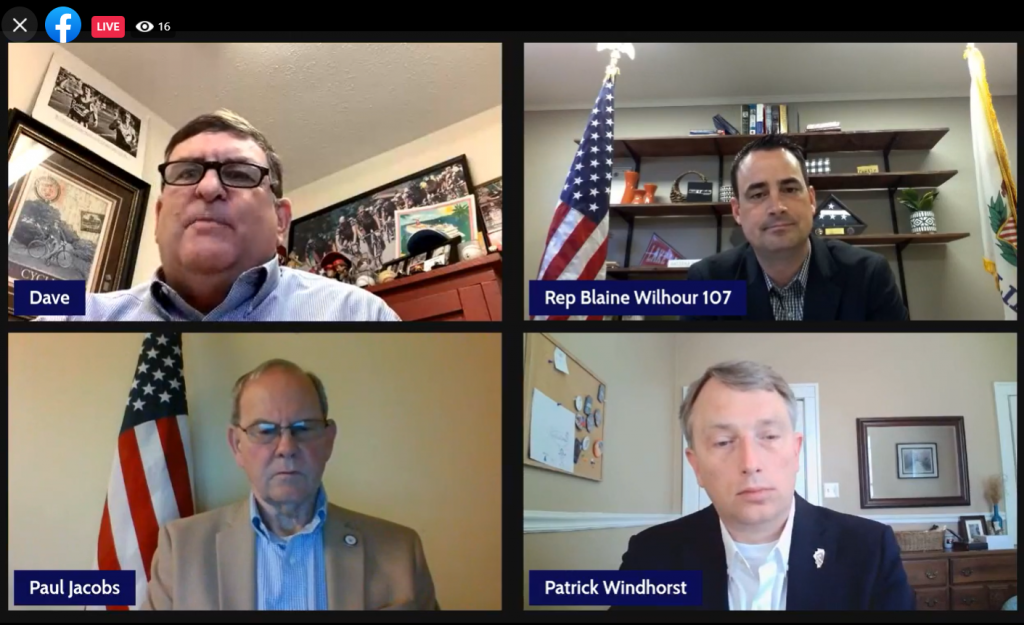 State Rep. Blaine Wilhour vows to help end the culture of corruption that has infested Illinois government for much too long. (video message here) Rep. Wilhour explained how Illinois can move forward by removing conflicts of interest, reforming the legislative process, and re-empowering the people of Illinois.
"Illinois is a state full of potential for our families if we reimagine a better and responsible way to lead and spend taxpayer's money," said Rep. Wilhour. "To achieve this, we must first remove conflicts of interest in lobbying, starting with an outright ban of members being consultants on the side. However, members must also be allowed an up or down vote on their legislation versus former Speaker Madigan's one-man rule. Finally, we must give power back to the people and allow citizens to introduce constitutional amendments. We must empower the people to have a role in their government."
As a small business owner, State Representative Blaine Wilhour understands the importance of responsible fiscal leadership, something the state has been lacking for many years. Growing jobs and opportunities for families is a priority of the Reimagine Illinois platform where there is a focus on investing in Illinois and scaling back burdensome regulations and red tape and allow job creators a chance to grow and the freedom to be flexible.
To view the 30-minute video of the town hall discussion about the Reimagine Illinois Platform, connect at RepWilhour.com.