State Rep. Blaine Wilhour announced today that under the new executive orders by the governor, some of the state parks in the area are opening as of May 1, 2020.
"We have some great places for families to spend time together hiking, fishing, hunting, boating, and camping. I encourage everyone to take advantage these opportunities to get some fresh air and exercise at our state parks that have opened up," commented Rep. Blaine Wilhour.
The Illinois Department of Natural Resources (IDNR) suggests if people choose to visit one of our state parks, please remember to:
Practice social distancing by keeping at least six feet of distance between yourself and others;
Please stay home if you are sick or feeling any symptoms, such as fever, coughing, troubled breathing, and/or other flu-like symptoms;
Visit alone or with members of your household;
Stay local and visit parks that are closest to where you live;
If you arrive at a park and crowds are forming, please move to another area or return another time/day to visit; and
Cover your cough or sneeze with a tissue, then throw the tissue in the trash. If you don't have a tissue, cough or sneeze into your upper arm/elbow.
At the direction of the Illinois Department of Public Health (DPH), restrooms, shower buildings (for restroom and handwashing use only) and flush toilet buildings with hand washing facilities are currently open.
Eldon Hazlet State Park (Clinton County)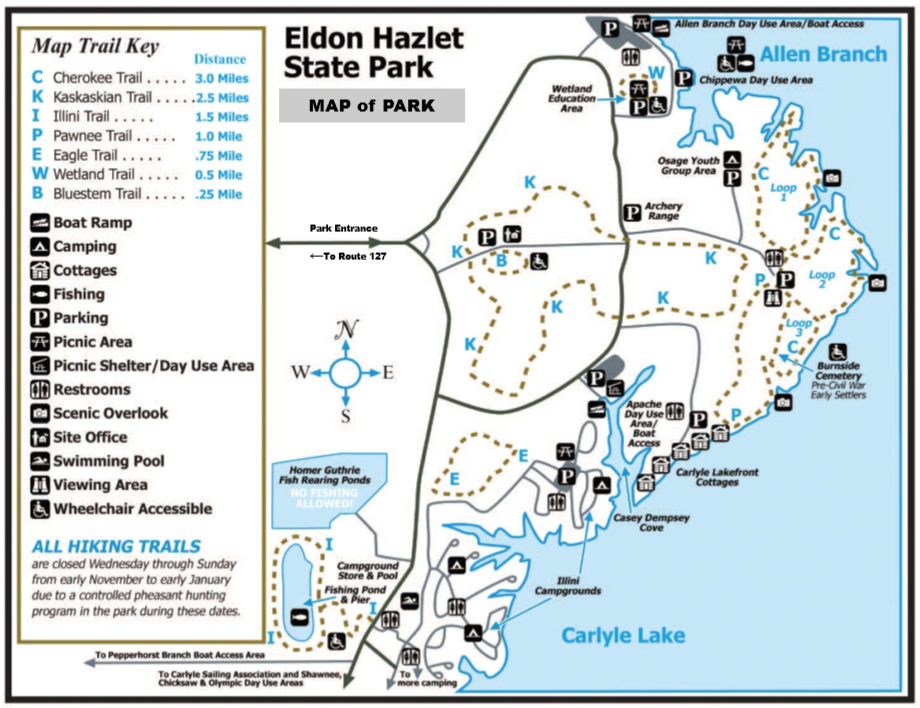 Ramsey Lake (Fayette County)
Stephen A. Forbes Lake (Marion County)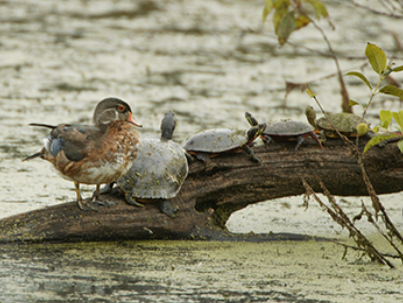 If you have questions about these limited openings, please feel free to email them at DNR.Parksadmin@Illinois.gov.