State Representative Blaine Wilhour nominated two women from his area to participate in a women's program that honored the contributions of emerging female leaders from around the state. Melanie Purcell Johnson of Salem and Teutopolis student Elizabeth Weidner of Dieterich.
"These two women are showing great leadership qualities and making a big difference in our communities," commented Rep. Blaine Wilhour. "Leadership is seeing a need and working through adversity to accomplish you goals. These women are definitely positive role models for everyone in our community."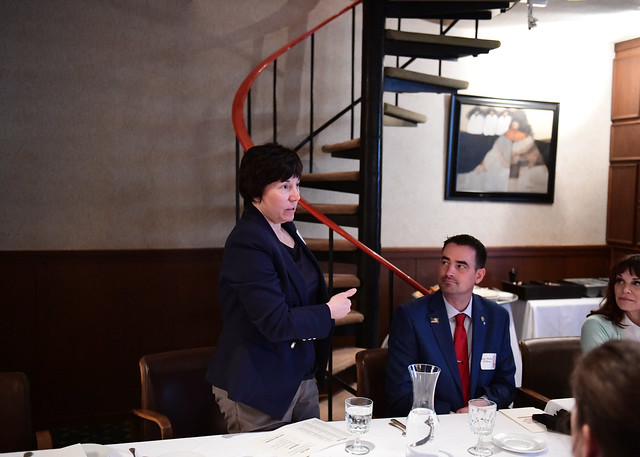 Melanie Johnson is the Owner and Founder of a new activity center in her hometown to provide a space where retired folks can gather for exercise, social activities, and fun educational classes, and provide a place where kids can come after school to skate, do homework, or take an art class in sculpting and painting, or take music lessons. Mrs. Johnson also serves her community on the Salem Tourism Board supporting community efforts to enhance the quality of life with projects like the Rotary Club's fundraisers to improve the local park and programs to honor veterans.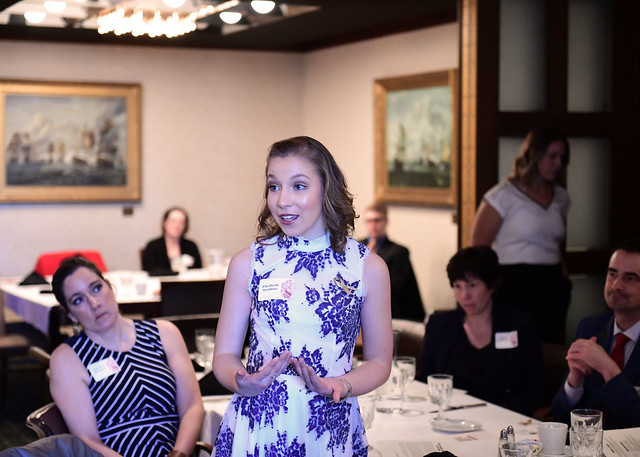 A freshman student at Teutopolis High School, Elizabeth Weidner of Dieterich is the daughter of Matthew & Jennifer Weidner. Elizabeth has been involved with 4-H for six years and held a variety of leadership positions. Her platform "Crowns Fight Cancer" was formed from her titles/awards with the county fair, Miss America and American Cancer Society Beauty of Hope pageants.
Elizabeth takes on a number of projects to help those in her community including one this past year to collect and donate an estimated 50,000 personal care and food items to Children's Miracle Network Hospitals in St. Louis for families. Ms. Weidner is involved with the national docu-series titled "The Promise" about the truth behind childhood cancer. She continues to inspire, motivate, and advocate for those affected by the disease.
These women were part of nearly 40 emerging female leaders who are each taking bold steps to make Illinois a better place to live and work. In addition to the recognition brunch, the group participated in a discussion about what issues are important for Illinois women and how the General Assembly can create policy that reflects their priorities. After the brunch and conversation, the group was able to watch a portion of Tuesday's legislative session from the House Gallery, where the attendees received an introduction by House Republican Leader, Jim Durkin. y